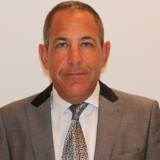 Franklin Sinclair
Office
Manchester Mosley Street
Contact tel
01612334321 (ext.1034)
Mobile
07961 725 726
He is now our Senior partner, and enjoys Higher Rights of Audience.
Franklin is an experienced and respected advocate, with a reputation for defending the rights of his clients in a robust and forthright manner, regularly appearing in Magistrates and Crown Courts. He was the first solicitor to successfully challenge DNA evidence in a criminal trial.
Franklin is a member of The Council of Manchester Law Society, and was formerly the Chairman of The Criminal Law Solicitors Association. He is a member of Liberty, and remains committed to defending his clients' rights.
Cases
It is understandable that those charged with a serious sexual offence such as sexual assault, historical allegations or rape, will want to ensure that they have the best defence possible – whether resulting in being found not guilty, an acquittal or in obtaining the least possible sentence by highlighting the appropriate mitigating circumstances. This usually… Read more »
In a new guide, we provide an overview of the law relating to the offence of failing to comply with a request to provide an evidential specimen and a case study demonstrating how special reasons can be advanced to mitigate the consequences of committing the offence. Read Stuart Sutton's briefing in full here: Drink Driving… Read more »
Healthcare professionals understandably focus on maintaining their skills and knowledge to ensure they provide the best treatment and care, but occasionally they may face complaints from patients or colleagues challenging their fitness to practise. As part of series of articles on the legal issues that can affect healthcare professionals, we provide a list of five… Read more »
Following a seven-week trial, John Allen has been convicted of 33 offences of serious sexual abuse against 19 children. Despite maintaining his innocence, Allan, 73, was found to have abused children at care homes he ran from the 1960s to 1990s. He has been sentenced to life and will have to spend at least 11… Read more »
The role of foster carers means they are particularly susceptible to allegations of abuse or neglect being made against them by children in their care. Statistics show that as many as 1 in 6 foster carers have a complaint or allegation made against them during their fostering career. At Tuckers Solicitors, we are acutely aware… Read more »
Greater Manchester Police have announced the arrest of eleven people, aged between 19 and 38, suspected of sexually exploiting children. The arrests were made under Operation Heliodor, an ongoing investigation that forms part of Project Phoenix. Read Stuart Sutton's article on the latest developments at Operation Heliodor: Child Sexual Exploitation Arrests.
Action is now being taken by police forces and criminal justice agencies in the UK in relation to information uncovered by an international police operation into child pornography and exploitation. Project Spade, which originated in Canada, has led to investigations concerning the online purchasing of child abuse images in more than 50 countries, including the… Read more »
We are delighted that we have finalised the terms of our partnership with Mulrooney Craghill Limited. The Mulrooney Craghill name will continue to exist and the practice will continue in its current form. The benefits to both parties are the ability to share resources and back office functions to lower the overall costs of practice. Both parties share a… Read more »
The latest police operation relating to historic child abuse allegations has been in the media following the arrest of 660 people alleged to have been involved in the abuse of minors. Read Stuart Sutton's article on the latest developments at Operation Notarise: The Legal Implications of Accessing Child Abuse Images Online
One TV reviewer described the work of Tuckers' lawyers as "heroic" in the context of representing their rights against the state bringing criminal allegations against them. In the run up to the second series of The Briefs – starting on Thursday 18 July 2013 on ITV1 at 9pm – the TV reviewers on the Richard… Read more »
The Times has profiled ITV's new documentary series which takes a look at Tuckers in action, interviewing our senior partner, Franklin Sinclair. Government cuts to will lead to miscarriages of justice for the most vulnerable people in society and have sparked a brain drain of talent away from criminal law. Law firms that specialise in… Read more »
From defending a stalker to a case involving a blackmail attempt on Coleen Rooney over the return of her stolen mobile phone — it's all in a day's work for the defence lawyers at one of Britain's biggest legal practices, Tuckers. With TV cameras given unprecedented access to follow the team from the Manchester office… Read more »
Senior Partner, Franklin Sinclair has been named in the list of Greater Manchester's 250 most influential people. See below link to the article which appeared in the Manchester Evening News. http://intranet:8080/documents/photos/DMCSCANNER_EXCHANGE_04052012-085338.pdf
Franklin Sinclair, Partner and the Tuckers Manchester office has been working with show producers at ITV to present 2 one hour docusoaps to be aired on ITV1 at 9pm on 2nd and 9th August 2012. The camera crew were with our Manchester team for 3 months following ourselves and our clients whilst we dealt with their… Read more »